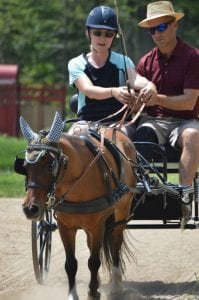 It's time to start laying out the 2019 clinic calendar. If you're planning, or at least hoping to have a clinic where you are, now is the time to get yourself on the calendar. 
We don't have to plan out every last detail at this moment, but some general ideas will help.  Start with a general location you'd like to organize the clinic.  Next, give me a date range you're looking to have it happen in.  If you have a format in mind, let me know that as well.
I can post the tentative details here along with your contact information so that people in your area can let you know that they'd like to be part of the clinic. You can then share that post with your local driving community to start getting feedback to help you finalize the plan.
Don't wait! You know there are people putting dates on the calendar for next year already.  Make sure you get your time set aside so we can have some fun together!