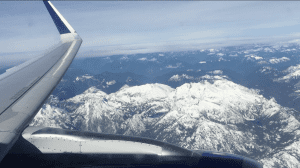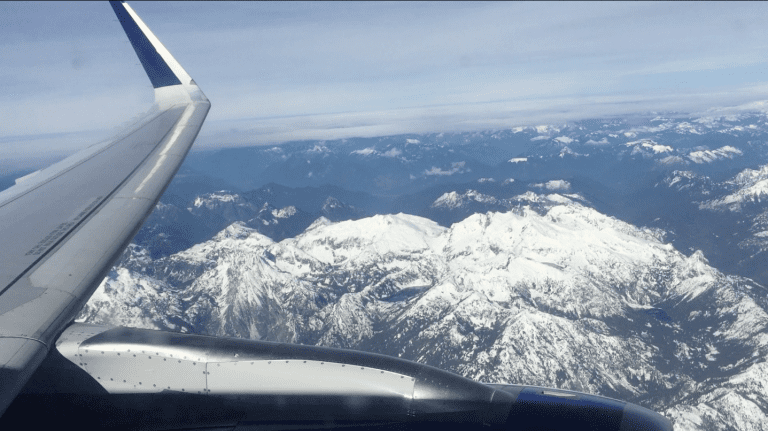 On my return flight from Seatle to Boston, I was thinking about the three-day clinic that I'd just finished. It was a tremendously successful weekend. Every driver and every horse showed significant improvement over the weekend. But there was more to it than that.
The clinic was the 4th clinic that I've given to this group this year. That has given me the chance to observe these drivers and horses over the course of the entire driving season. The difference between the first clinic in May and this clinic in October was remarkable, to say the least. This experience has been the best example of cumulative learning I can possibly imagine.  Here's a little something I wrote on this subject earlier this year:
It's like compound interest on learning!
Just in case you're not familiar with what cumulative learning is, let's take a quick thumbnail view of the concept. As the name implies, cumulative learning is all about the accumulation of learning in a subject through the layering of one experience upon another. For example, when we learn the alphabet, we often talk about learning our A, B, C's. Think of how much of an accomplishment it is for a young child to get all the way to K in the alphabet. They learned to get that far because they've accumulated the knowledge that A is always followed by B which is then followed by C, and so on. Eventually, when we get all the way to Z, the latter end of the alphabet comes with a little more struggle, even though we could get through first dozen letters quite quickly. "A, B, C, D" becomes a given in our minds. (I personally struggled to find out what the letter "elemeno" looked like!)
The Discovery Process
Instructing a student is similar in a way. As an instructor, you have to figure out what accumulated knowledge a student has on the subject. That's why course studies have pre-requisites. It doesn't do any good to start teaching someone about calculus if they don't first know how to do basic arithmetic. The course teacher has to teach with a set of presumptions that the students have a certain level of accumulated knowledge of math.
When we look at lessons and training that are not in a structured set of courses, the instructor has to go through a discovery process. They have to find out what the student knows and doesn't know, and base their teaching off of that.
As an instructor, I go through this with every new student, but the task is two-fold. First I have to get an idea of what the student's accumulated knowledge and experience is. Then, I have to try to assess what their horse's accumulated knowledge and experience is. Of course, the horse's cumulative knowledge seldom matches the human's, so I have to devise a way to teach to their shared cumulative knowledge.
The next step is for me to figure out how that person, and that horse, communicate and receive instruction. It doesn't do any good to use sailing analogies with someone who's never been on the water. Likewise, using training techniques that work well for a Percheron, aren't likely going to be as successful with a Hackney pony.
All of this information becomes my accumulated knowledge of the student and their horse, so I know how best to instruct that student on whatever we've decided to work on.
All the while, the student is accumulating their own knowledge about me, my instructing style, and communication. They have to learn things like: "When I say half-halt, I always mean with two reins. I won't ask you to half halt on one rein. Instead, I'll ask you to activate one rein or the other."
If you're thinking; "Well, shit, you're halfway through the lesson by now," you're right! That's exactly what I'm here to talk about.
It takes time for a student and instructor to exchange and accumulate all of this shared experience. The cool thing is, once they've accumulated all of that together they get to build upon it, unless…(dramatic pause) This is the only experience they are going to have together.
wow
That wasn't a typo. It was a lower case, sad, little, "wow".
There we were; we accumulated all of this knowledge about one another, we learned each other's communication style, we agreed on a shared communication style together, and really started to get to work on what you wanted to work on, and… the lesson is done.
Getting More Than Twice For Your Money
Taking one lesson from an instructor of any sort is valuable no doubt, and you will learn something. But taking just one lesson from an instructor is a huge missed opportunity. That's because taking two lessons isn't just twice as valuable, it's exponentially more valuable.
In follow-up lessons, the instructor and student don't have to cover all of the initial discovery portions of the lesson together. Instead, they get right to work. The really cool thing is, they also have shared experience from the work they did in their first lesson together. So the instruction in the follow-up lesson can layer upon the work done in the first lesson. You get to "pick up where you left off,"
Even More!!
If you can get all of that out of two lessons, can you imagine what you could get out of three lessons?? Here's the really cool thing about taking a third lesson with an instructor: You can successfully apply the accumulated learning from the first two lessons to a third lesson on a different subject. That's because when you have the shared cumulative experience from the first two lessons, you can launch into "abstract learning."
Perhaps in your first two lessons, you were working on managing your horse's tempo in dressage. In those lessons, you really gained an understanding of the difference between tempo and speed, and how to control each. In your third lesson, you decided to have a lesson on driving a cones course. You could take the accumulated learning about tempo and speed from the first two lessons, combine it with learning how to spot, and have an uber-successful third lesson!
Think of how much more difficult that cones lesson would be if you had to combine all that I've just described above into one lesson on driving cones.
You'd have to go through the discovery process for both you and the instructor. Then you'd have to learn the difference between tempo and speed. Next, you'd have to learn how to communicate that to your horse, all the while learning how to spot cones for accuracy. What color bowling shoes would like? (because there are going to balls rolling everywhere!)
Headed to a Clinic?
If you're signed up to go to a clinic or driving to see a trainer, think about what it is that you are going there to do. If you're going there just to meet that person, and feel good that you had a lesson from Goodtrainer Fancypants… cool. That's a fun an interesting experience to have. It's like going to see a band that you sort of like playing at a concert.
If you're going there to learn, improve, accumulate knowledge and skill, then sign up for more than one lesson. Go there with the knowledge that the largest part of the first lesson will be about that whole discovery process. Then, you'll see the real benefit of that process in the subsequent lessons. In the end, you'll get more than a couple of lessons. You'll have accumulated learning!