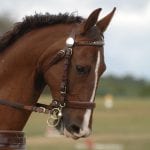 March 17, 2019 by Andy Marcoux
Maintaining perspective while training horses for carriage driving can be a challenge. This is especially true when you're trying to improve your dressage scores in combined driving. We have ideals in our minds that we'd like our horses to live up to, and when someone misses the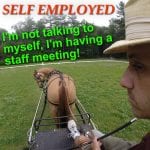 February 18, 2019 by Andy Marcoux
As a carriage driver, your voice is a critical aid in your communication with your horse. It's as important as the rider's seat. It helps to translate your rein and whip aids into action. Of course, the use of verbal aids can go in a lot of directions. Too much, and your horse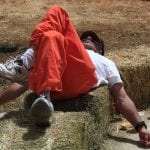 February 15, 2019 by Andy Marcoux
From time to time in a conversation or in writing I refer to my "Horse Trainer Lifestyle." It's a handy little phrase that can be turned in just about any direction I need it to. Of course, I'm kinda sarcastic, so it's often used that way. It's my version of the popular phrase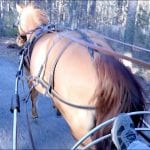 February 12, 2019 by Andy Marcoux
Ok, I'll have to admit, this was a fun video to make! You might want to watch it with captions on, though. There was a lot of wind noise. https://youtu.be/XKr71AVnkHM I thought the "Professional driver on a closed course" tag was a fun nod to car commercials. That said, if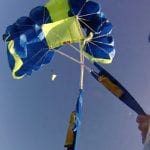 February 8, 2019 by Andy Marcoux
It was my last chance for survival… I had just left an airplane at about 6,000 feet (1,800+ meters), and I was spinning on my back being slung around like a doll by a malfunctioning parachute rapidly diving toward the ground. There was no way I could possibly survive hitting the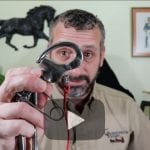 February 7, 2019 by Andy Marcoux
Snap shackles are fairly common these days in carriage driving. They making hitching and unhitching your horse quick and convenient, but the primary reason for using them has to do with safety. Learn a little more about snap shackles, including the ones I use in this Facebook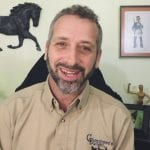 January 31, 2019 by Andy Marcoux
There are lots of great carriage driving and horse training questions on the Ask Andy page. I think it will be fun to answer some of those questions in video posts from time to time. Here's the first installment! https://youtu.be/Ej1za3_pIBQ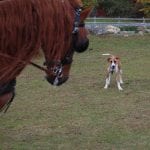 January 18, 2019 by Andy Marcoux
It's seldom "just one thing" that causes a problem for your horse. I was inspired to write this little note by a post I ran across called "Trigger Stacking." It's a great quick read about how one thing going wrong usually won't cause a problem, but when it's combined with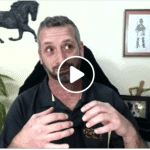 January 16, 2019 by Andy Marcoux
There's specific training trick that most people don't know about, or forget to use. It's simple that you can use it every time you take your horse out to train, and he'll never get tired of it. Checkout the video to learn more!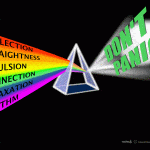 January 7, 2019 by Andy Marcoux
I've been surprised at how many horse enthusiasts aren't aware of the training scale. Of the ones who are, many view it as an overly complicated, strict set of ideals that can't possibly be reached, held up by FSDQ's (Fun-Sucking Dressage Queens.) I don't have anything against
If you'd like to read more of my blog posts, click here.