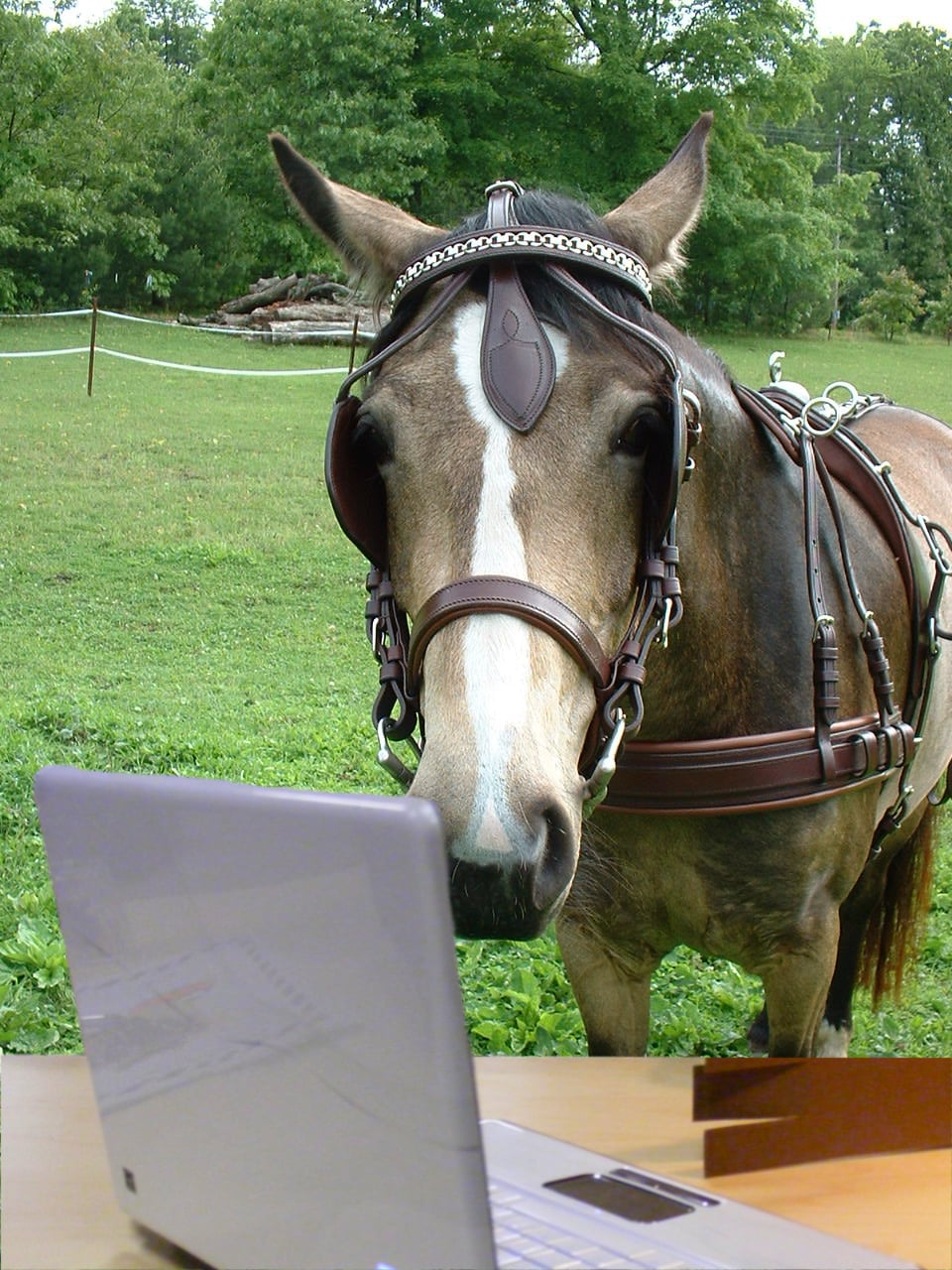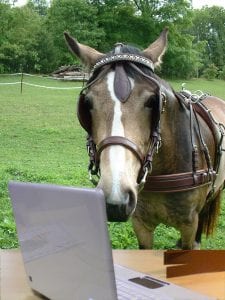 I recently saw a really nice picture a driver posted on social media of her carriage horse going really well. She was proud of her pony, and just wanted to share that with friends.
Enter the mousepad horse trainers.
These mousepad horse trainers took inference from one frame all the things that were wrong with the horse. Then they carried on about how to fix the horse's problems. Not only was it rude of them to do this, their comments were off the mark.
In fact, one mousepad trainer posted picture in their reply of what they said was exemplary movement. "Study this picture" the poster said, and went on to speak of the many merits of the picture. The trouble is, the photo was only exemplary in that it showed even worse faults.
Photos, they say are worth a thousand words (2,000 from mousepad trainers). However, with horses, a single frame tells you less than the cover of a book. It is only a single moment in a movement, not the movement itself.
You can pull a still from any video of a horse and make it look like he's a hero or a zero. Those two stills can be taken from the same 3 seconds of video. Trust me, I do this all the time when looking for examples both good and bad for my writing. (I usually use my own training projects for the bad examples to save hurt feelings.)
Here's a good example of how different things can look in the matter of a less than a second. These were consecutive still shots with a fast camera shooting in continuous mode. They have not been edited in any way. If you were presented with just one of these pictures or the other, you might draw very different conclusions about how Zach was going that day.
Zach looking kinda dumpy.
Zach looking kinda cool!
A mousepad trainer will pounce on that single frame to draw all kinds of broad conclusion about the horse, driver, or equipment. Their comments will often have nothing to do with why the picture was posted in the first place.
They complain about a buckle being out of place, the horse's legs not being perfect, an ear that is a clear sign of crying for help or the carriage wheels no being round enough.
These mousepad trainers are doing more than just trolling your pictures and taking the wind out of your sails. They are stating opinions as fact, falsely sighting rules that don't exist, and pointing people down rocky trails of bad information.
Comments of Value
OK, all of this said… I'm not saying that every comment on social media or e-mail lists is invalid. Sometimes they are actually very helpful, useful bits of information which often lead to good conversations.
After all, that is the point of social media. People can post ideas, pictures, video, whatever, and get good feedback. I've seen far more examples of people getting guided onto a better track because they posted a simple question.
So how do you separate the good information from the bad?
Signs of a Mousepad Trainer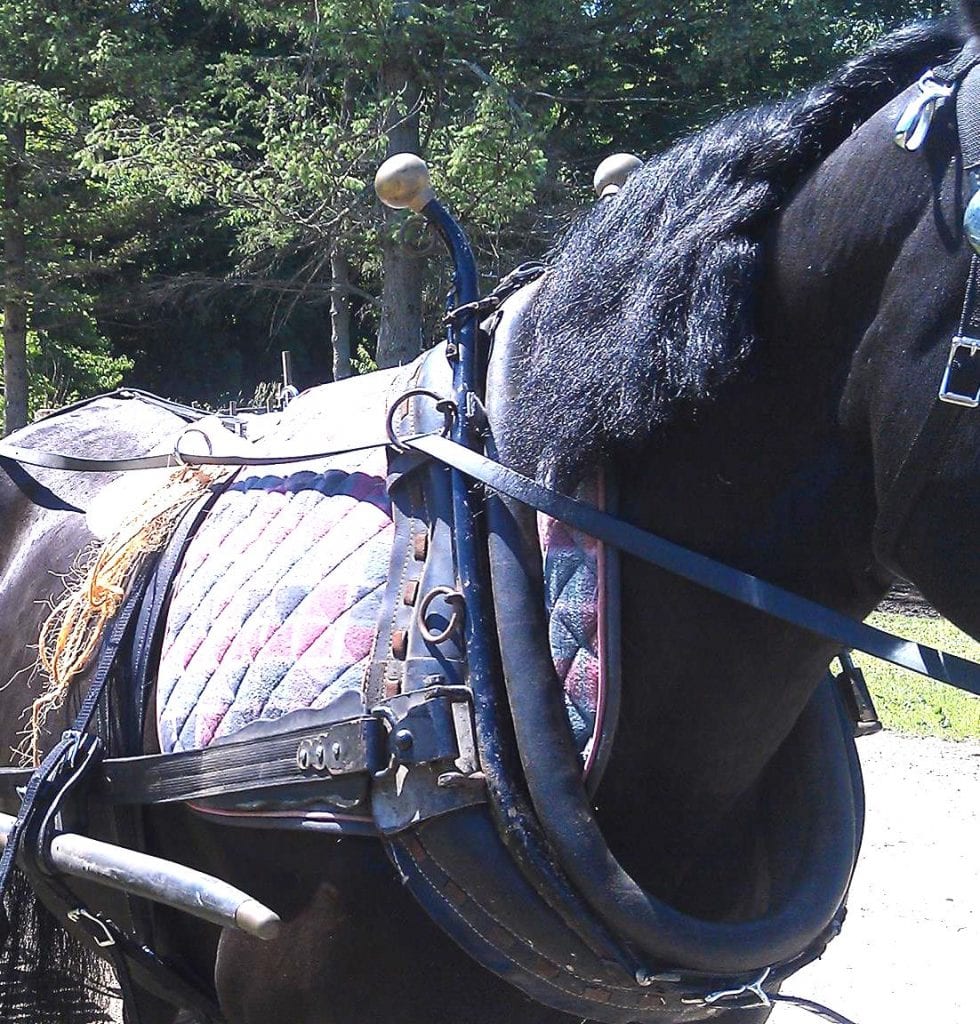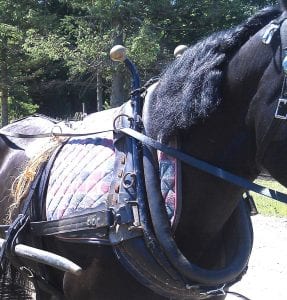 When you read something that a person posts as unequivocal fact… there's probably a hole in there. One rule that you can rely upon with horses: For every rules someone states, there's a horse out there that can prove it to be wrong.
Another characteristic that almost all mousepad horse trainers have in common is an unbelievable amount of time at the computer. They profess their views and expertise at just about any time, day or night, any day of the week.
Doesn't that lead one to wonder if they have all this time sitting at the computer to be experts, when are they out there learning all of their alleged expertise? When do they have time to actually put their expertise into action?
The reason you don't see lots of post from me and other bonafide trainers in the summer, during the season when we're all driving horses is BECAUSE WE'RE ACTUALLY OUT THERE DRIVING HORSES AND GIVING LESSONS.
Finally, if you're really bored, you can troll the trollers. You'll quickly find that they are commenting on everything they read, yet looking at their own media, there's an abundant lack "perfect examples."
You'll see that they struggle with the same things everyone does. There are horses that wouldn't hold up to their own scrutiny or harness that doesn't fit the text-book form or function. In the words of the great Stuart Smalley… "and that's… Okay!"
But What About My Mousepad?
Now, I recognize the irony of my railing against mousepad trainers when I'm proprietor of an entire website on devoted to training horses. I have countless articles, lesson plans, blog posts and videos on training horses, all written from the comfort of a computer. You might say I'm the ultimate example of mousepad horse trainer.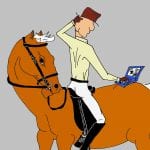 There's some truth to that. However, the writing you see here isn't the product of a bored moment scrolling through social media (wait, this post actually is!)
The posts here are not intended to hold myself up as an expert. They are intended to inform, educate, and give you, the reader something that you can put to use with your horses. If you have success with my suggestions, maybe you'll pass it on to others, and decide to go a little deeper by signing up for a clinic with me or taking a class here online.
Those materials are the result of weeks of writing, testing, re-writing and updating. I test the lesson plans with horses and students to find out what exercises to include, how to string them together, and how to make them easy to follow. Then comes the article that explains the concepts more completely. Eventually they all come together in classes.
Maintaining Perspective
Those students that help me in developing all of this material… they are not the picture of perfection. They make mistakes, they share your frustrations, and they get incremental improvements one step at a time.
That's what having a life with horses is all about! It's enjoying the horse, and making strides at improve yourself as an equestrian and improving your horse. Don't let a mousepad trainer take that away from you!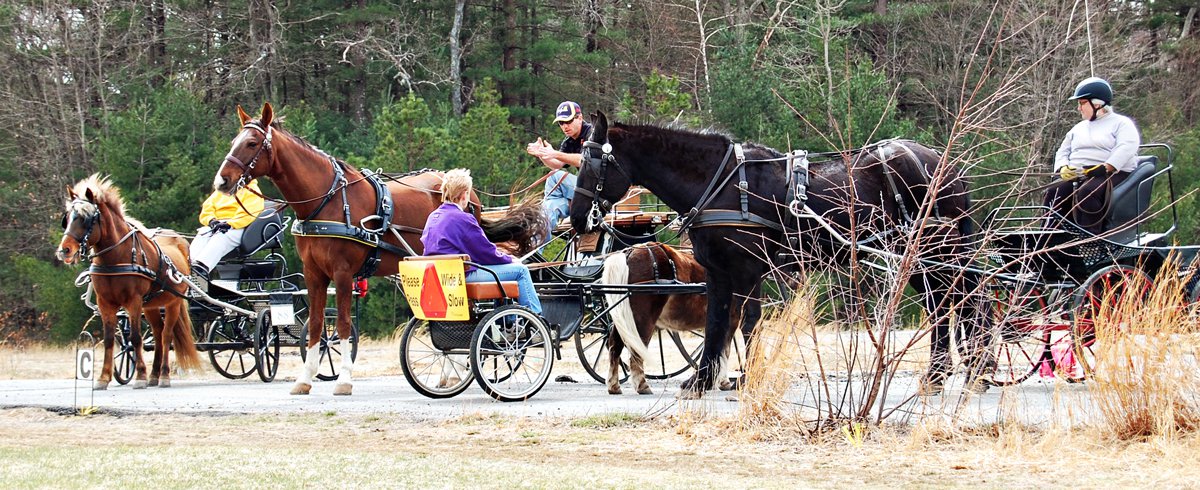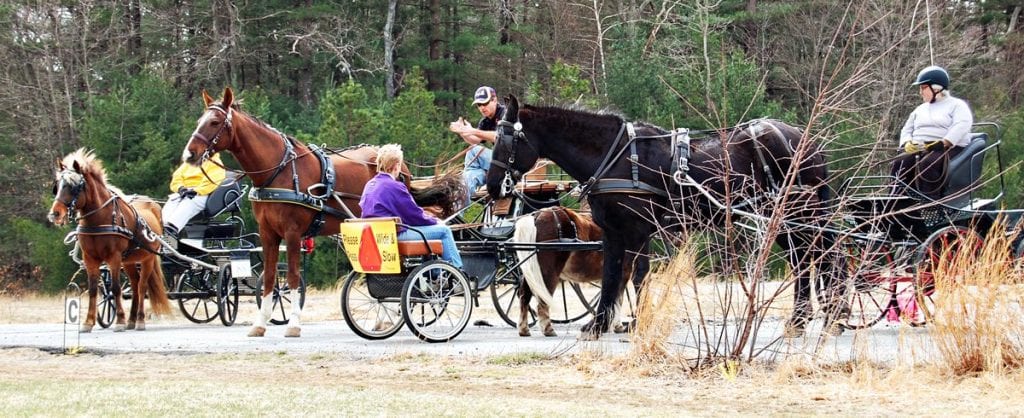 When you're done reading this and you return to scrolling, social media, take what you read in the comments with a healthy pinch of salt. If you think a comment has some merit, learn more about the subject rather than taking one person's word for it.
If you find that the comment you read was spot-on, you've learned something valuable. If find that the comment was off-base, you've still learned something valuable! It's a win-win for you.
As always, if you have a question about training horses and carriage driving, you're in the right place! Drop a note in the comment section below, and I'll do my best to answer your question here.
You won't get trolled on this site, and everyone can learn from each other's questions.