Repetition alone isn't the key to learning. We've all stood somewhere near a ring with a riding instructor yelling "Head Up! Heels down!" over and over again until their voice goes hoarse. If yelling those two commands didn't work the first 16 times, why would they work the following 30 times? Simply repeating the same instructions over and over again just doesn't work.
So an instructor has to find different ways to introduce the same concept. This takes quite a bit of creative thinking. In some ways, it feels like wrapping a gift in a different box and wrapping paper and giving it to someone over and over again until you find just the right combination of packaging and paper that makes the gift "the perfect gift."
From The Office of the Department of Redundancy and Reiteration Administration
As a horse trainer, I repeat myself… a lot. I've often joked that I could record a best-selling album with hits like:
1. "Look Ahead"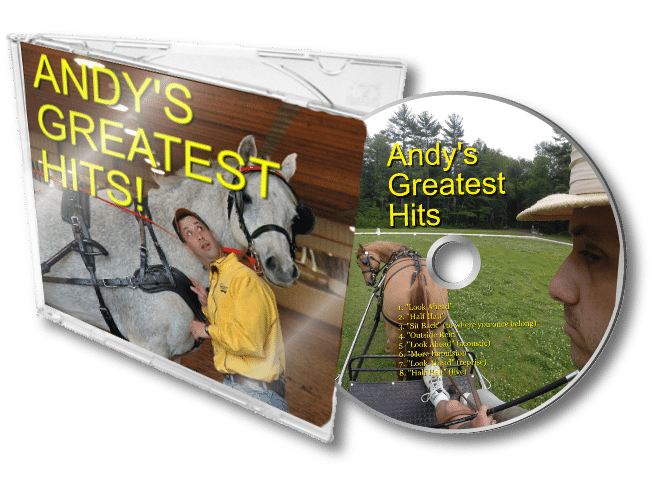 2. "Half Halt"
3. "Sit Back" (to where you once belong)
4. "Outside Rein"
5. "Look Ahead" (acoustic)
6. "More Impulsion"
7. "Look Ahead" (reprise)
8. "Half Halt" (live)
The tracks, of course, would really just be me repeating the title phrase over and over again. Ahh, if it were only that easy!
Variations on a Theme
"…sort of like auto-cannibalism, only no condiments required, and less cleanup."
In my lesson plans, articles, and classes there is both overlap and redundancy in the information I present. I used to be rather self-conscious about that. I was concern about being called out for auto-plagiarism (the act of plagiarizing one's own work, sort of like auto-cannibalism, only no condiments required, and less cleanup.)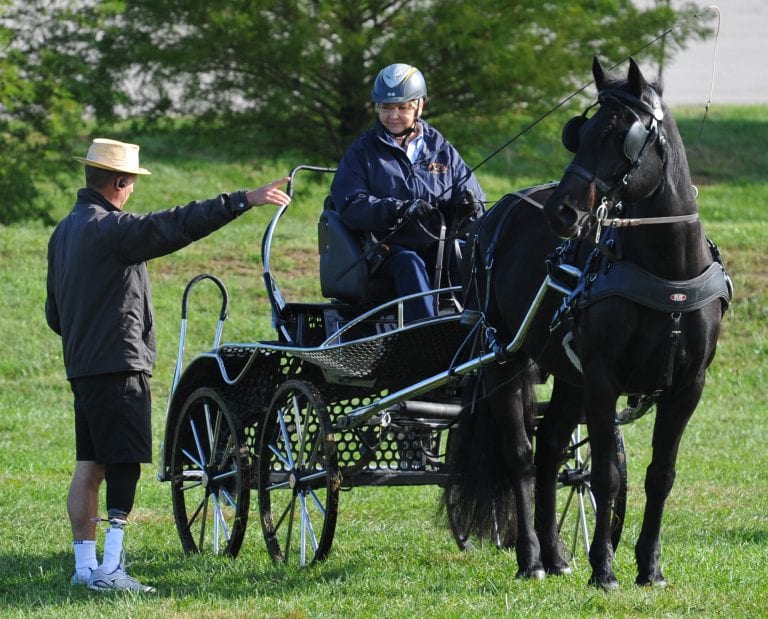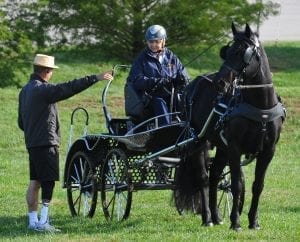 With time and experience, I realized, that this is actually just the reality of teaching. Teaching is a combination of two parts review, one part reiteration, and one part new information. Each day I'm returning to the same content over and over again, then, strategically placing the new information in where it will have the best chance of being put to use.
This understanding sets a little trap for me when I'm developing a new class. I'll come upon a portion of the class that reviews a subject I'd previously covered in another class and think, "This will be easy, I'll just go copy that section from the other class, and drop it into here."
There's a little voice on one shoulder that says "You can't do that! Your students are paying for a new class. You have to present new information." On the other shoulder comes a voice that says "You have to do that because that's what the students need. They need that section to be review and revisited." I listen to the second voice and copy the section over to the new class.
"I'll have a genuine 'WTF' moment as I read the text I had written before."
When it comes time to edit the copied section the trap is revealed. Yes, indeed, the copied information needs to be conveyed, but in the context of the new class, it must be done so in a very different way. I'll actually get to places where I'll have a genuine 'WTF' moment as I read the text I had written before. "Why in the world would I say THAT??" I've literally turned red with embarrassment as I hurriedly return to the presentation that I copied from to see if I had actually uttered the words that seem so out of place.
I'm always relieved to find that what I said in the previous presentation makes perfect sense in the context of the first presentation! But in the new context, it would come off as a complete non-sequitur. I have to re-work the presentation of the material for the context of the new presentation. The concepts are 100% the same, but the context is different.
It's like traveling to a restaurant you often go to, but this time from someone else's house. When you arrive in town from the other side of the river, the whole town looks different. It's a little disorienting at first because you're not used to seeing it from the new angle. The location of the restaurant hasn't changed, nor any of the town around it, but it looks completely different. The destination is the same, but the directions to get there are different.
When the Student is Ready…
One of the most interesting, fun, frustrating and gratifying experiences is when a student seems to all of the sudden grasps a concept or coordination. Their reaction is more often than not one of surprise. It's not unusual that they will react with a comment like "Wow, that's cool! How come you never told me that before?"
Every student and every horse learns on their own timeline. That timeline is not linear in form like learning the alphabet. In fact, learning the alphabet isn't linear in form despite the fact that we like to think it is. Sure, we learn the "A, B, C's" from the start, but how we construct the rest of the alphabet from there is different from person to person.
"I'd ask my parents and family to show me the letter "elemeno" because it sounded like a fascinating letter."
Have you ever noticed that lots of kids can sing along with you at the beginning of the alphabet song, trailing off somewhere after H, but then jump in to belt out "W X, Y and Z!" for a rousing finish? They are constructing the alphabet from parts and pieces. I remember thinking "L, M, N, O" was one letter "elemeno". I'd ask my parents and family to show me the letter "elemeno" because it sounded like a fascinating letter.
In a student or horse's learning, there are things that make sense right away that seem to pick up with little to no effort at all. Other coordinations make sense but are just difficult to master. Then there are the ones that don't make any sense whatsoever. These these more difficult to understand coordinations or concepts are automatically disregarded in their brain and go unnoticed.
Brains are great at auto-correcting for things that don't make sense. If something doesn't make sense, your brain will just delete without you even knowing it. You probably didn't even notice the repetition of the word "these" in the last sentence of the previous paragraph because your brain auto-corrected the error.
The "auto-correct" feature in our brains makes learning a new concept difficult, or even impossible if the necessary preconditions have not been met. Once a student learns the preconditions to a concept, suddenly the new information seems to sprout and rise from the earth as obvious as a hundred-year-old oak tree!
… the teacher will appear.
Of course, he may have vein pulsating from his forehead, coffee spilled down the front of his jacket, clumps of his own hair in his clenched fists… But there he is, where he'd been standing hour after hour, week after week, saying the same thing, in every possible way he could think to say it, and suddenly, it will make sense!