Every spring horse owners around the world wonder and worry about what they should be doing with, and expecting from their horses when they return them to regular work.  For some, the worry comes from fresh horses, that are full of a season's worth of pent-up energy.  Others are more concern about getting the horse started on the right foot, and don't want to overdo it, leading to a potential injury.
Do Something, Do Anything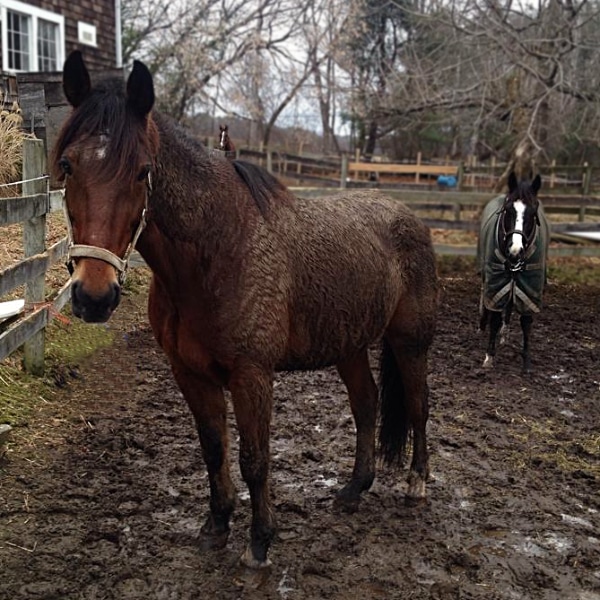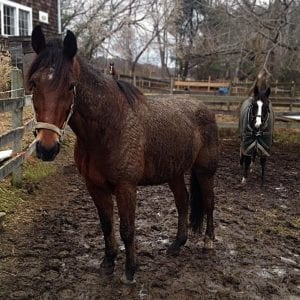 One of the things that seems to hold many people back is the "paralysis of the analysis."  We get stuck in holding patterns waiting for the time off, then the weather, then the ring time, traffic, mood you name it.  Don't wait for all of the stars to align!  If you have 10 or 20 minutes to spend with your horse on even a small activity, consider it time well spent.  You don't need a two-hour epic workout to get things going again.  In fact, most horses benefit more from many short work sessions than just a few marathon sessions.
These sessions can be simple little things, that you probably won't work on as much in your regular training.  For example teaching the horse to stand still while being hitched, or mounted.  You can ground drive or long line for 20 minutes, or even just get on bareback for a short hack around the property.  The activities may feel very simple, but the combined benefit of them will pay off in the long run.
Have a Plan In Mind
This may sound like the antithesis of the last paragraph, but it's not.  In fact, it's much easier to "something/anything" if you have some specific ideas of what those somethings could be.  Sure, getting on for a 20-minute hack is a great idea, but what if you worked on varying your walk while out on that hack? (more on that below)  You'd be getting two somethings done at the same time.  If you plan to long line, plan how many transitions you're going to do, and work on your accuracy.
The great thing about starting with small plans, is they lead into consistent plans, sometimes called habits.  Those habits will allow you to get a whole lot more accomplished with your horse as you build upon them through the season. Sure, things are going to come up that will send you off in alternate directions, but it will be much easier to get back on track if you have specific goals in mind.
Fundamentals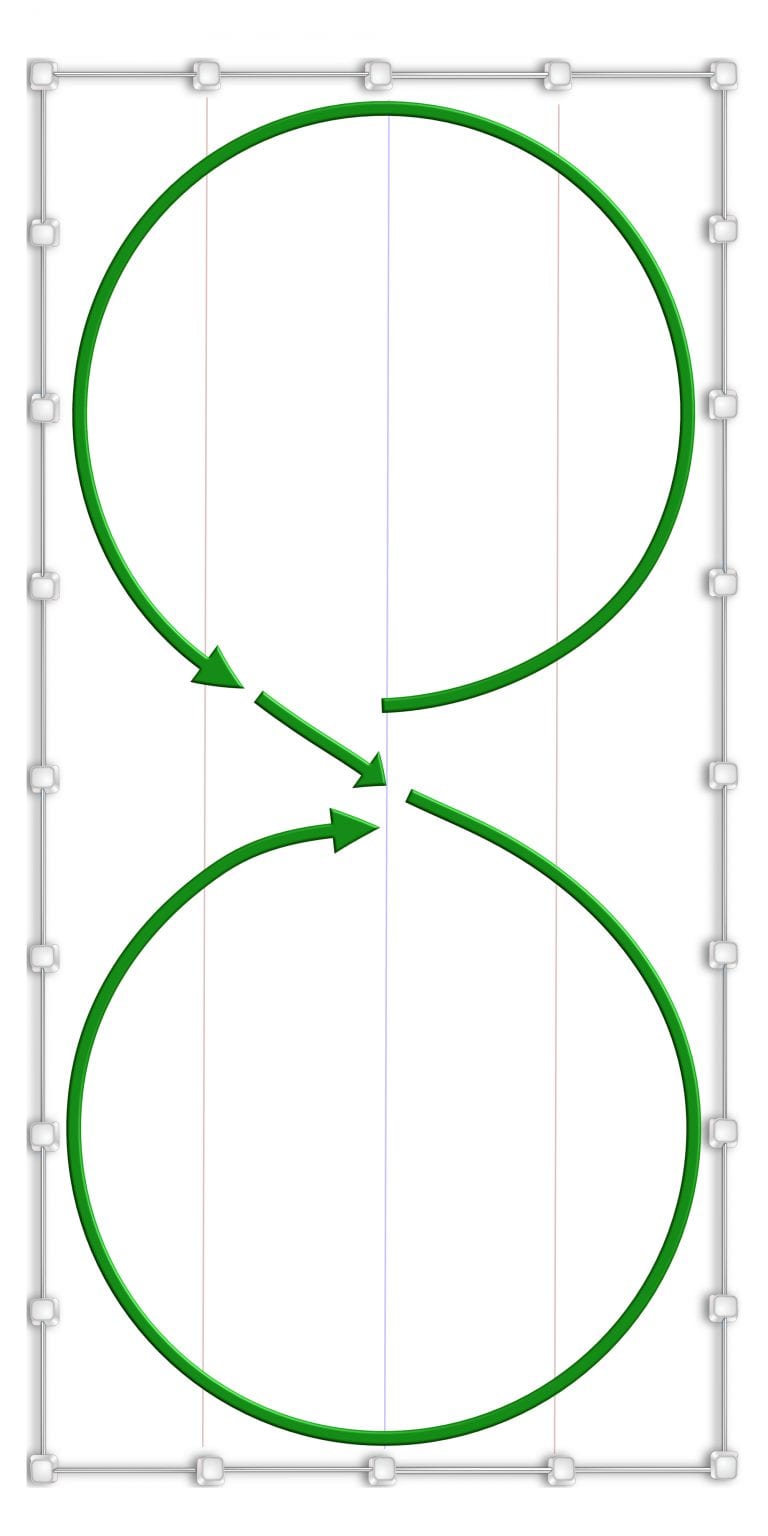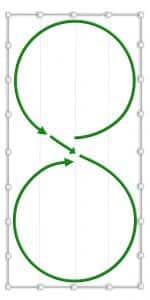 One of the best places to start is by shoring up those fundamentals.  There isn't a horse, rider, or driver in the world that won't benefit from review the fundamentals.  We're talking about the really really basic stuff here.  Things like standing in one spot while being groomed, at that mounting block, or being hitched to a carriage.  Practice basic transitions from the walk to the halt, then trot walk transitions and maybe a few trot to walk, to halt transitions.  If you had been doing canter work with your horse in the previous season, be reasonable in your expectations.  Do simple transitions through the trot with short periods of canter work, back to the trot finally returning to the walk.
Practice being accurate where you are riding or driving rather than roving around at random.  Work on large, simple figures while maintaining an even pace, paying particular attention to your horse's balance.  Plan where and when you are going to make your transitions rather than waiting for the mood to strike.
Review Work
If you were working on new skills before the layoff, don't expect to pick up where you left off.  That's just not how horses and people work.  Start by going back to the building blocks of those skills.  Think about what you had to do to get to the new skills in the months leading up to the end of the season, and revisit those exercises.  As with the fundamental skills mentioned above, none of that work will be wasted time.  Those building blocks are what the make new skill possible, and revisiting them will only improve upon the new skill.
Walking, Lots of Walking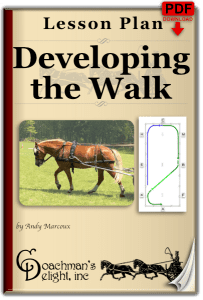 If there's one thing that I see undervalued in all disciplines of horse's training, it's walking.  The walk is the most fundamental gait, and really sets the stage for all other gaits that follow.  It's a great low-impact exercise that builds tone, flexibility, and rhythm.  You should start the season out with 60 – 80% of your work at the walk.
Walking can pose a challenge for horses at both ends of the enthusiasm spectrum.  The Anxious Annies will try to rush through the walk, seeing it nothing more than a gateway movement to doing something faster.  Those horses who better identify with sloths will drag their legs around like bags of lead as if they were some angst burdened teenager.  In either case, those horses need the work at the walk for the same reason.  They are not giving you a reliable, rhythmic walk that can be used to build the other gaits from.
The walk involves far more than getting on the horse or in the carriage and wandering around.  You should first work to establish a steady working walk, then experiment with stretching in the walk and then collecting it.  You can vary the types of walking and activities by working with lesson plans that have frequent changes in pace and direction, such as my Developing the Walk lesson plan.
Transitions
After you've established a regular working routine, you'll be interested in "legging up" your horse, and building fitness.  Many people think that's all about putting the miles on as if the odometer will train your horse for you.  That may work for marathon runners, but it won't do as much as you think for your horse.
Transition are probably one the best fitness building exercises that you can do for your horse.  They require the engagement of the core, activation of the limbs, and of course, balance through both upward and downward transitions.  It takes quite a bit of energy to change the speed and direction of the horse's mass, which means that the horse's heart rate and breathing must match the extra energy expulsion.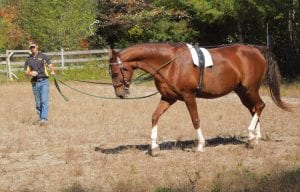 If you've followed the advice given in the previous sections of this article, you'll have your horse's balance, timing, and attention where you need them for creating great transitions.  As you move on from the early season to the mid-season you can increase your demands by asking more frequent, and more challenging transitions.
Getting Started
Bringing your horse back from a long layoff doesn't have to be difficult or complicated.  With a little mindfulness, patience, and diligence, you can get your season started off on the right foot.